Happy Friday! I would be lying if I said I wasn't excited for the weekend. The fact that my office lets us participate in casual Friday with jeans is even more of an added benefit. It FEELS very Friday. When that beer cart rolls around at 4 p.m. it will start to feel even more Friday. Only one event on the agenda this weekend and otherwise relaxing. I'm looking forward to it. The weather seems to continue fluctuating with what it decides it wants to do but I'm heavily optimistic that Sunday can be a pool day.
I hope that you have an exciting weekend ahead and please know that exciting can include having nothing or everything on the agenda! Here are my week highlights:
Pickle Fair
If you've been reading over the past week you've seen me mention the upcoming pickle fair. I can't say how excited I am about it. I found this description on Boston.com:
"If your love of pickles goes beyond occasionally dressing up a hamburger, consider the pickle festival: This Saturday, you can attend the Boston Pickle Fair from Isenberg Projects, a local marketing agency devoted to real estate and pop up events.
Local vendors from across New England and New York will bring samples and stock of all things vinegar-soaked to the Seaport: pickled and fermented vegetables, pickled eggs, kimchi, sauces, and of course, a plethora of pickle varieties."
I love pickled eggs and kimchi and all. the. pickles. I promise to take lots of photos to share the fun! One of my friends help design the graphics and she and another one of our friends will be there too. It should be a good time!
The Book Thief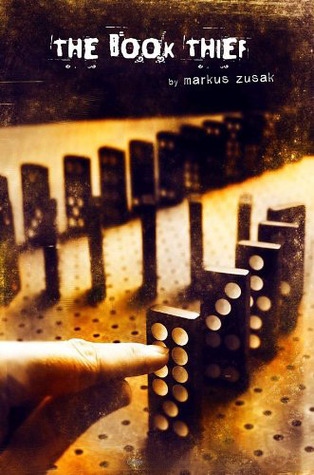 I saw this book recommended on another blog and it had no wait list when I went to download it. I started it and was immediately concerned there was no way I was getting into it. Anyone else hate starting a book that doesn't capture them but feel like they must finish because they've already committed the time? I'm now less than 100 pages out and it's just so good. I really enjoy the story and the way it's telling history essentially from the standpoint of a little girls eyes.
"It's just a small story really, about among other things: a girl, some words, an accordionist, some fanatical Germans, a Jewish fist-fighter, and quite a lot of thievery. . . .
Set during World War II in Germany, Markus Zusak's groundbreaking new novel is the story of Liesel Meminger, a foster girl living outside of Munich. Liesel scratches out a meager existence for herself by stealing when she encounters something she can't resist–books. With the help of her accordion-playing foster father, she learns to read and shares her stolen books with her neighbors during bombing raids as well as with the Jewish man hidden in her basement before he is marched to Dachau.
This is an unforgettable story about the ability of books to feed the soul."
The OverDrive App
Speaking of books this is a huge help for me. I moved to Massachusetts in March and I don't have a MA license so I'm unable to get a library card here. I do still have a library card from Maryland and the benefit of this app is that it lets you link your library card and you can rent books to read on the Kindle app (plenty of other options to read on too!) It works perfectly because I'm still able to rent books without having to buy them, which saves money. Occasionally there is a wait for the book but it's never that long. You can request a number of titles at once. It's allowed me to continue reading despite not having a library card here. I do miss the feel of holding a book but I hope to get a license here and a library card sometime in the near future. The OverDrive app is also free so I recommend it to anyone and everyone with a library card!
Blue Bunny Birthday Party Mini Swirls
You know when you want something sweet and you don't want to overdo it? These are perfect! They are incredibly delicious but also small so you aren't having a giant treat but you still feel satisfied. They were on sale at the grocery store and I had a coupon on top of that. We went grocery shopping yesterday and I have another coupon but they weren't on sale. I'm going to wait for the next sale. We used to have them at our work events at my old job and they were always a hit. There's something so desirable about a mini version of anything, but especially a delicious treat.